Today our turnover is three times higher than 2009 and staff has increased to over 100 persons. The number of machines has been increased by investing on high-tech equipment and we have now 6 injection machines, ranging from 1000 ton to 4800 ton, to make trials and productions for all medium/large size moulds built by Euro Stampi.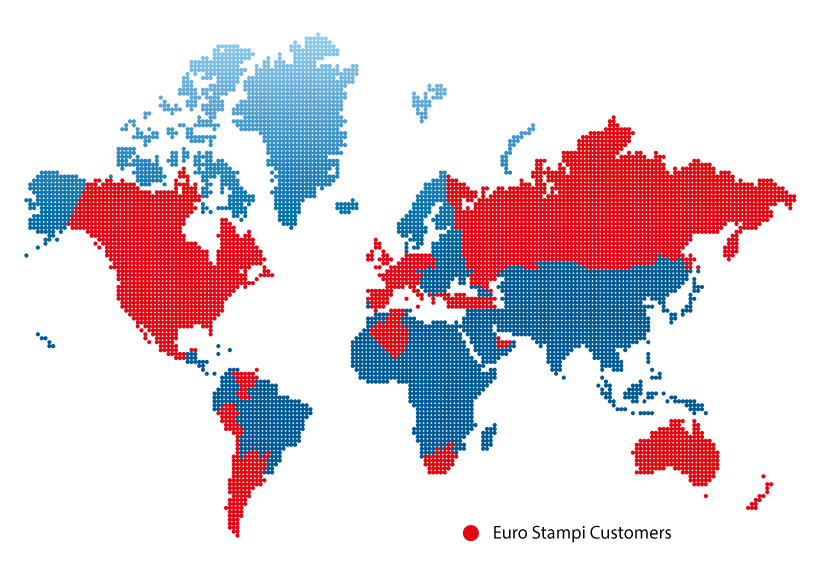 Our in-house sales team is active all over the world. To date Euro Stampi has built and delivered moulds to Customers located in 35 countries in 5 continents. At management level the Company has today 5 owners (all already present when the Company was founded) which are directly involved within the Company and hold key positions in commercial/accounting management, production control & management, production planning and machine maintenance.
Today Euro Stampi is known and appreciated in Europe and outside Europe as one of the most experienced and reliable manufacturers of medium-to-large size injections moulds (up to 110 ton weight) for thermoplastic materials. This has been possible thanks to the experience gathered during many years of activity, the reliability always shown also in meeting deadlines, and the services offered to our Customers, including technical assistance at mould start-up in any country by skilled staff, training of Customer staff as well as mould modifications and maintenance directly at Customer site.